Lady Decorators recognised at Best Business Women Awards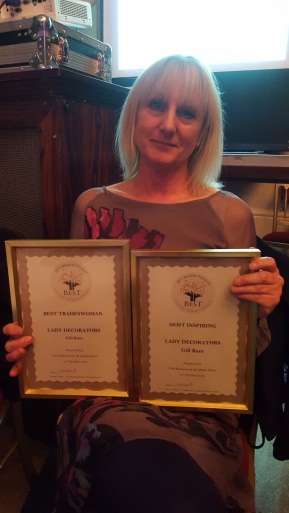 We were thrilled and honoured to be awarded with two finalist certificates at the prestigious Best Business Women Awards in St. Albans, Herts on Thursday 15th October.
The awards received over 260 entries and in total 60 finalists were chosen for various categories including best Business Woman in Technology or Science and Best New Business.
Gill was shortlisted for Best Inspiring Business Woman and Best Tradeswoman.
The annual competition seeks to "recognise great women in the business community, who are not only making a difference in their own lives, but also in their local communities."