Wonderful wallpapers – what's in store for 2018?
The last few years have been all about the greys and the patterns, but which wallpapers are likely to prove the most popular in 2018? Here at Lady Decorators we've been studying the trends and these are the styles we think are going to be most requested next year…
Plant life: Botanical wallpaper was an emerging trend throughout 2017 and we think it's going to be even more of a favourite in 2018. Prints featuring leaves and greenery bring a fresh, modern feel to living areas. For a subtle effect try a single patterned design in a muted shade. If you really want to make a statement, opt for a bold jungle or tropical textured print in a variety of primary colours.
Go green: Shades of grey have been popular for several years, but there are signs that they may be moving back into the shadows. Next year, looks out for greens. It's said green is the most soothing colour, and delicate shades such as mints and pastels have always been popular. Now, bolder greens are on the rise, among them avocado and bright green.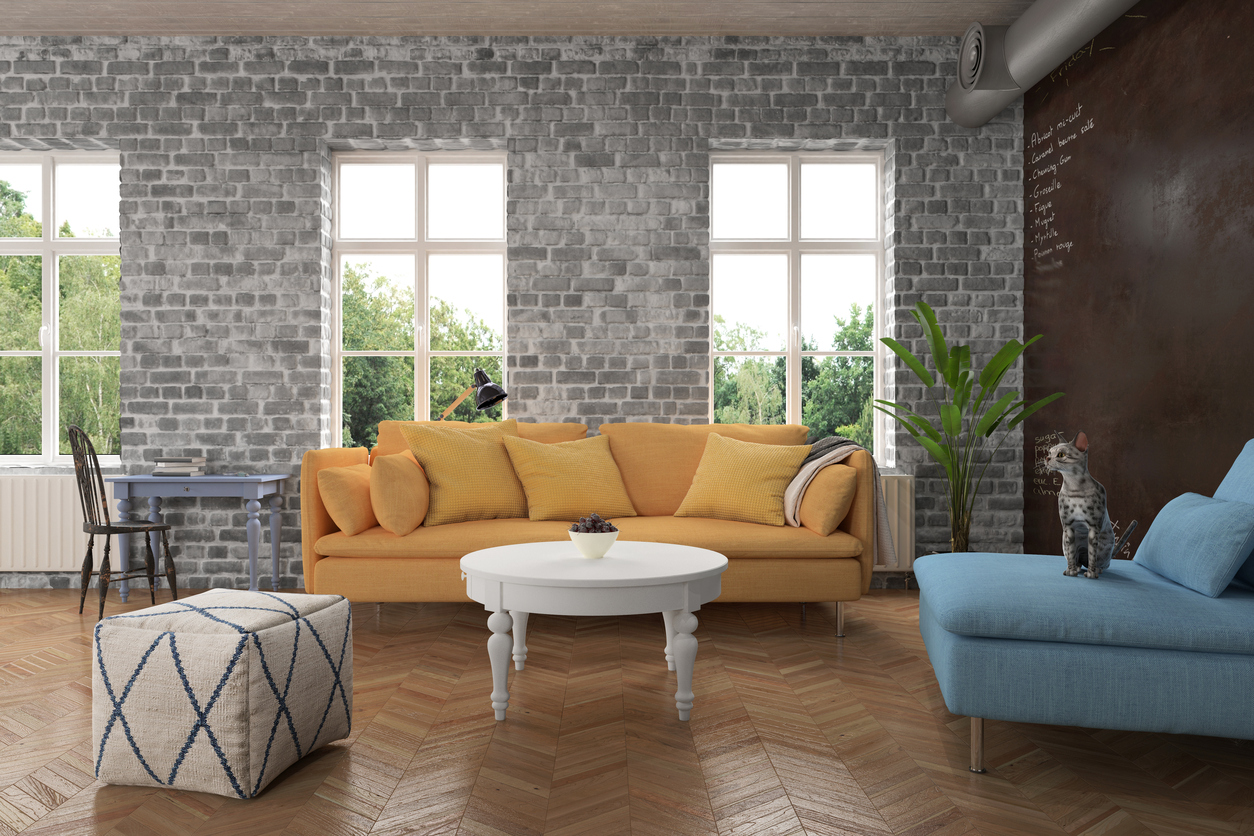 Bold as brass: Metallics bring instant glamour to a room and while copper has been very much in demand for a few years, brass and gold are the new must-haves. These metallic designs warm up a space, while their reflective surfaces bounce light around the room, creating a look of luxury and affluence. 
Faking it: Many of us would love to have an exposed brick, natural stone or even wooden wall to make an impression with our décor, but most aren't lucky enough to be able to achieve this look. This is where faux-effect wallpapers are coming into their own. These amazingly authentic-looking faux prints are set to make their mark next year, among them log, wooden and tile effects.    
Decisions, decisions
Choosing which wallpaper should grace your walls is very much a matter of personal taste. Decide whether subtle patterns or textures suit your style, or whether a bolder statement is more your thing. If you can, it's well worth spending a little extra on a luxury brand, such as Matthew Williamson, Cole & Son or Timorous Beasties.     
Here at Lady Decorators, we've been expertly hanging wallpaper for many years. We guarantee a flawless finish whatever your style. We have experience working in all types of homes, from country cottages to period houses and new-builds. 
To discuss your project, call us on 07939 318720 or click here to complete our email enquiry form.